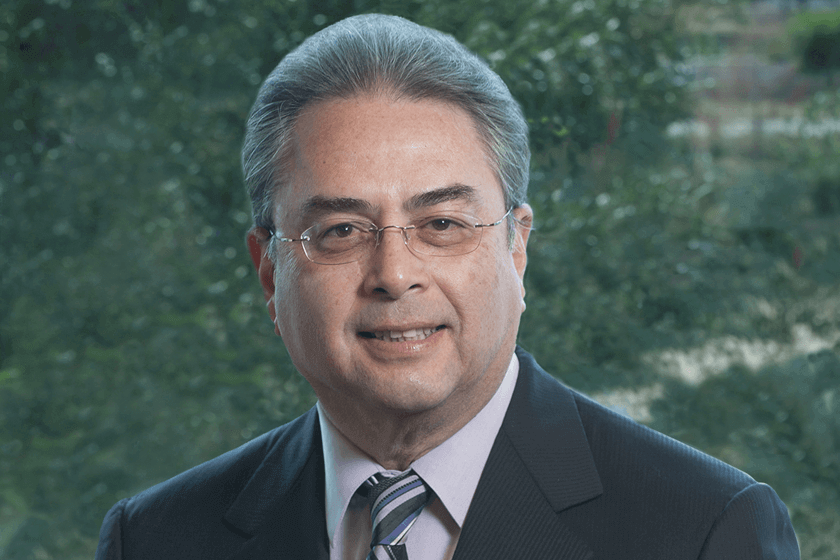 Dr. Carlos Raul Barceló is a board-certified plastic surgeon at Genecov Plastic Surgery Group in Dallas, TX. He also serves as Medical Advisor for the World Craniofacial Foundation at Medical City Dallas. With nearly 35 years of experience in plastic, aesthetic, and reconstructive surgery, Dr. Barceló has an impressive list of credentials. His particular focus is within craniofacial surgery and body-contouring procedures. He is affiliated with several prestigious hospitals in the Dallas area including Medical City Dallas Hospital and First Baptist Medical Center. Dr. Barcelo's talent and compassionate bedside manner continues to yield positive patient outcomes time and time again.
Dr. Barceló has significant expertise in the art and science of cosmetic surgery and has been with Genecov Plastic Surgery Group since 2001. His specialties include: breast augmentation, breast lift, breast reduction, body contouring, liposuction, tummy tuck, gluteal augmentation, and more. Dr. Barceló has received international acclaim for his modern techniques in minimal vertical scar mastopexy, calf implants, butt augmentation, body contouring, and liposuction.
With an extensive background in craniofacial surgery and rhinology, Dr. Barceló has a strong foundation for facial procedures such as: mid and mini facelifts, neck lifts, nose reconstruction, cheek implants, and upper and lower blepharoplasty. He also offers injectables such as Botox®, Restylane®, Radiesse® and Juvéderm® to significantly diminish dynamic wrinkles and restore youthful volume.
Dr. Barceló's renowned career began after graduating with honors from the School of Medicine at the University of Guadalajara, Mexico. He then went on to complete his training in plastic and reconstructive surgery at the prestigious Jalisco Institute for Plastic and Reconstructive Surgery University of Guadalajara. A few years later, he became board certified by the Mexican Board of Plastic, Aesthetic and Reconstructive Surgery. He then joined the talented faculty of the Institute in Guadalajara as Assistant Professor and later advanced to Associate Professor.
In the years that followed, Dr. Barceló opened and operated his own private cosmetic surgery practice in Mexico. However, he was so drawn to the intricacies and benefits of craniofacial surgery that he decided to move to the United States to acquire additional medical training in this area. He then completed a fellowship in craniomaxillofacial surgery with the World Craniofacial Foundation at Medical City Dallas. After completing his program, he decided to continue his career in Dallas at the Genecov Plastic Surgery Group.
Dr. Barceló is an active member of the following professional societies and associations:
American Society of Plastic Surgeons, Associate
International Confederation of Plastic, Reconstructive and Aesthetic Surgery
American Society of Maxillofacial Surgeons
Mexican Society of Plastic, Aesthetic and Reconstructive Surgery
International Society of Aesthetic Plastic Surgery
American Society of Maxillofacial Surgeons
International Society of Craniofacial Surgeons
American Society of Craniofacial Surgeons, Associate
American Medical Association
Texas Medical Association
Dallas County Medical Society
Dr. Barceló has written and published over a dozen journal publications along with two book chapters over the past 20 years of his career. The topics of his academic writings focus on plastic and reconstructive surgery but also include subjects such as craniosynostosis, distraction osteogenesis, bone generation, treatment of rare syndromes, and craniomaxillofacial surgical techniques. He has also lectured both nationally and internationally to leading plastic surgeons regarding syndromal craniosynostosis, distraction osteogenesis of the facial skeleton, and compromised airway in obstructive sleep apnea. He continues to join leaders around the world in further research, studies, and medical advancements of the above topics.
"My life goal as a physician is to treat each patient with the same professional expertise, consideration, and personal concern as I would my own family members. And my family is my most valued asset." - Dr. Carlos Raul Barceló
Medical Privileges