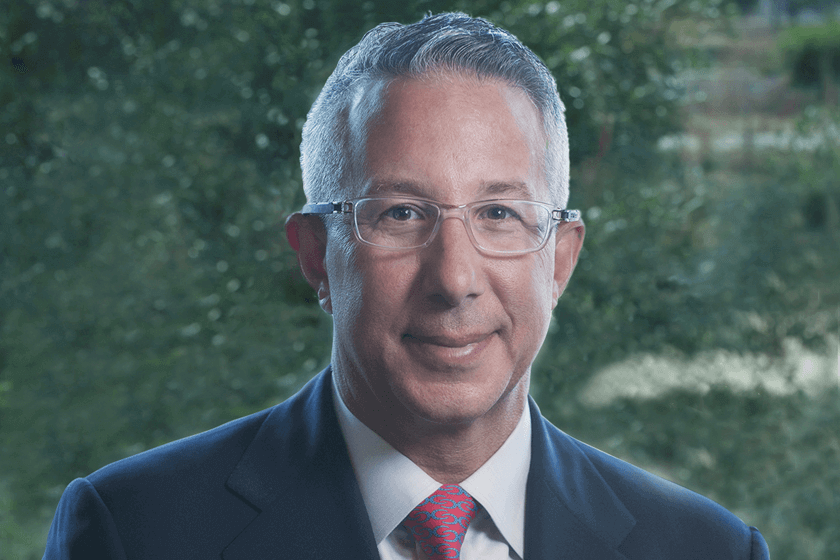 Dr. David Genecov is a Dallas, TX plastic surgeon who specializes in aesthetic procedures for the face. He is board certified by the American Board of Plastic Surgery and serves as Medical Director of both the Genecov Plastic Surgery Group and The Bloom Medical Spa in Dallas, TX. With years of extensive training and experience in plastic surgery, Dr. Genecov is extremely skilled in restoring and achieving both function and aesthetics for individuals in his care. He also utilizes advanced computer-imaging technology during his consultations to help improve communication between himself and his patients. Dr. Genecov comprehensively informs his patients about the pros and cons of aesthetic enhancement so they can feel confident and at ease with their decisions. His overall goal is to develop treatment plans that not only enhance aesthetics but highlights natural beauty.
Dr. Genecov's cosmetic and reconstructive practice focuses on all aspects of aesthetic surgery, with an emphasis on facial procedures such as rhinoplasty, face lifts, and neck lifts. He has contributed greatly to the medical field by pioneering modern surgical techniques for facial rejuvenation procedures, which remain a distinct interest to him. Dr. Genecov's expertise in aesthetic surgery utilizes the most progressive and innovative approach to produce stunning outcomes. In addition, his knowledge and skills help to minimize recovery time and scarring. Dr. Genecov offers nonsurgical treatments such as Juvéderm®, Botox®, and laser skin resurfacing. He is also internationally recognized for his mastery in craniofacial surgery.
Dr. David G. Genecov received his undergraduate degree in the Plan II Honors Program at the University of Texas and completed his medical training at the University of Texas Health Science Center in San Antonio. Upon completion of his general surgery residency at West Virginia University, Dr. Genecov became board certified in general surgery. He continued his education at Wake Forest University/Bowman Gray School of Medicine in North Carolina where he completed his plastic surgery residency. Dr. Genecov then completed a fellowship in Dallas at the International Craniofacial Institute in craniomaxillofacial surgery for adults and children with congenital and acquired anomalies. He is currently the owner and director of the Institute.
Dr. David Genecov is an active member of the following professional organizations:
American Academy of Pediatrics, Fellow
American Board of Plastic Surgery
American Board of Surgery
American College of Surgeons, Fellow
American Society of Plastic Surgeons
American Society of Maxillofacial Surgeons
International Society of Craniofacial Surgeons
America Society of Aesthetic Plastic Surgeons
Dr. Genecov is globally known for his countless medical journals and co-authorships of medical book chapters within the field of cosmetic and plastic surgery. In addition to being widely published, Dr. Genecov is esteemed for his philanthropy and has received numerous awards for his work. He has been an America's Top Surgeon since 2004 and has been a Texas Monthly - Texas Super Doctors the last 3 years. In 2012 he was awarded the Distinguished Humanitarian Award by the Bnai Zion Foundation. Along with his brother and sister, they were awarded the 2017 Ann Loeb Sikora Humanitarian Award by the Dallas Jewish Historical Society.
"I treat every patient with individual consideration to get a clear understanding of their specific circumstances. Once we've determined the patient's goals and concerns, I apply my skills and experience to create a beautiful result. Although not every surgery heals the way we may want, I continue to work hard for my patients in an ongoing effort to achieve satisfaction"- Dr. David G. Genecov
Medical Privileges
Reviews
"What an amazing experience!"
Test
Office Visit
"Would not go to anyone else! - I have been a patient of Dr. Genecov for many years. He is an awesome surgeon who takes the time to discuss what you want out of the surgery. Thus, giving you a natural, not worked on, look. I referred many of my friends to Dr. Genecov."
Anonymous
Vitals
"My Guardian Angel - I was in a terrible accident and totally messed up my lips and mouth. Dr. Genecov was the only Doc in the area that would touch me. When we met with him it was a blessing. I've gone through many surgeries with him and he is always very caring and has a ton of compassion. Dr. Genecov is a miracle worker. I can now do things that other doctors said I wouldn't ever be able to do. He cares for the patient's overall well being. His staff makes you feel like you're part of the family. I would recommend him to anyone. He is my guardian angel!"
Anonymous
Vitals
"Dr. Genocav was excellent. He did two different surgeries to fix my little boys fused skull all before he turned one. Dr. G talked me through the whole process and was so caring and co side with me as a new mom and genuinely cared about my baby boy too! I would, and have recommended him to anyone that is facing a cranial surgery of any type for their baby. Him and his team are the best!!"
Anonymous
Healthgrades
"Dr. Genecov is the most experienced and patient Dr. we have come in contact with. He doesn't perform any unneeded procedures and make every attempt to get thing right the first time. He knows how the match procedures with the child age and development. I travel over 300 miles to have him see my child. I would travel 3000 if I had to."
Anonymous
Healthgrades